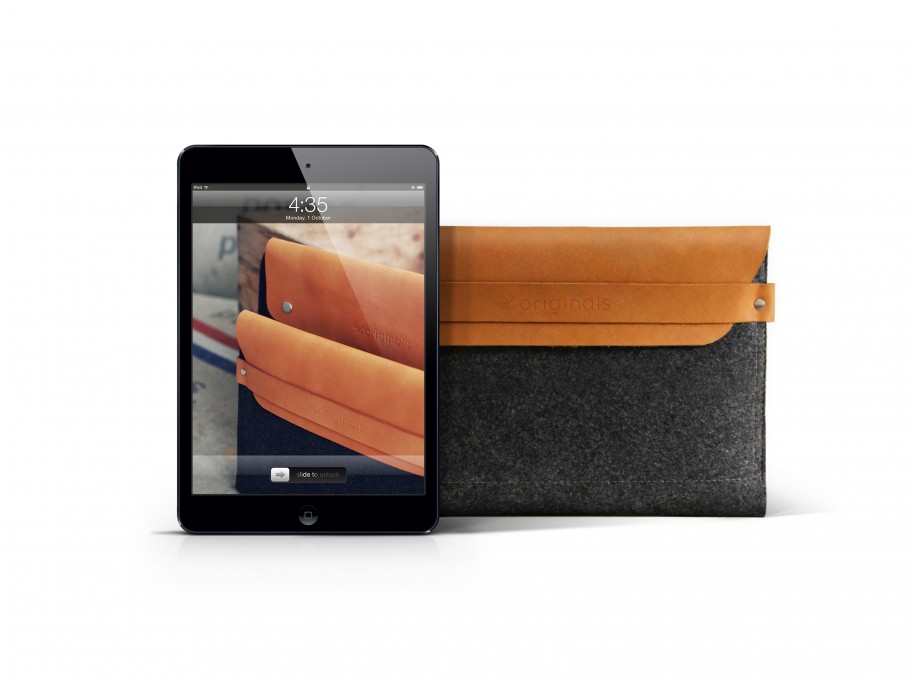 Konnte natürlich nicht lange dauern, bis es die ersten Taschen zu uns gefunden haben. Wir stellen aber nur dieses Sleeve kurz vor, einfach, weil es uns am Besten gefällt:
This snug tailored iPad sleeve combines minimalism with long lasting elegant accents. Crafted by hand, this sleeve is made especially to fit the iPad mini, even with your smart cover attached!
A unique combination of 100% wool felt and high quality leather. Wool felt is a sustainable and renewable material, offering strength while remaining a soft touch. The strap is made out of high quality top-grain 100% vegetable-tanned leather and is hand-dyed using environmentally friendly dyes. The felt can be easily; cleaned, a special treatment provides the excellent anti-peeling properties and makes the sleeve water repellent.